We extend our thanks and appreciation first and foremost to Past Supreme Chief Georgia Jean Byrd for having the vision to see what our website could be - and - for taking the initiative to make our updated website a reality.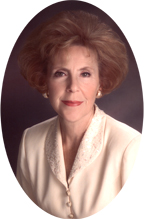 Past Supreme Chief Georgia Jean Byrd
Roxanne Beatty, our Webmaster, for the many hours of work it has taken to design and implement our "new and improved" website.
The Supreme Lodge Knights of Pythias, in particular Bruce Nelson, their Webmaster for hosting our previous website as well as for updating it as often as we made requests of him - and - for coordinating with Roxanne and me as we move forward with our newly designed website.
Finally Forest Oak Temple #18 of Gaithersburg, Maryland for providing the means to have the website.